Message from the CEO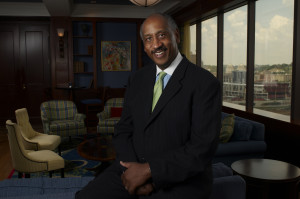 Welcome to the World Pac Paper website.
Paper & packaging is our business! We move and market paper & packaging. We have an absolute passion for paper and packaging. We are so excited to be involved with products that are so versatile, so woven into the way we live our lives and communicate with each other, while still being natural, recyclable and sustainable.
We are real paper people! We have a clear direction. We have great people at World Pac Paper. They have a clear energy and enthusiasm for the paper & packaging business and for satisfying customer needs! By combining our effort focus and a clear vision with striving for the best practices in all we do across our company, we have been recognized as a leading paper & packaging distributor by our customers, suppliers and employees.
We are a customer focused, sales driven and high-growth company.
World Pac Paper is committed to quality, unparalleled customer service and integrity in all aspects of our business. We hope you will discover that the pursuit of excellence is a rewarding aspect of working with us.
The success of World Pac Paper is determined by our business and industry best practices and our success with our valued customers. We have to earn the trust and respect of our customers each and every day to ensure they make the right decision to choose our products and services. We sell high quality, and very competitive, high value paper based products and packaging solutions. Superior and unsurpassed customer service is provided by our people.
As a leading independent paper & packaging distributor and solutions provider, World Pac Paper brings you practical wisdom along with a tremendous competitive advantage gained from our industry experience in sales, marketing, production, operations and distribution.
As you navigate through our website we certainly hope you will find the information you require and that you may also learn a new piece of information along the way. Please feel free to contact us with any questions you may have and we welcome, and truly look forward to, the opportunity to provide you with the right paper based products or packaging solutions for your requirements or your organization's needs.
We are qualified, ready, willing and able to take up and handle your supply chain challenges. We pledge to our customers our best and nothing less.
We constantly strive to exceed all expectations.
Thank you visiting with World Pac Paper – Real Paper People!